Product Description
Small automatic spraying equipment, also known as small automated spraying production line, small automated spraying equipment for small orders, the product is more energy-saving use of hair style, but also for the size of the manufacturers also laugh with laughter, that is economical and practical. Small automatic spraying production line production about 3000-1000 / 7 hours, covers an area of 4-8 square feet (according to the size of the site to customize the perimeter of the machine) a small hardware automatic painting production line, digital small electronic painting production lines, Such as helmets, cell phone case, DVD. , Toy car model and so on. Small electronic digital products, automatic painting, plastic automatic painting production line, handicraft small automatic coating production lines
Automatic spraying production line advantage
It is designed for the automatic spraying of the surface of the plastic shell. Its functions are automatic conveyor system, automatic spraying system and automatic drying system. It also includes the system of paint workshop purification, indoor cooling and secondary exhaust gas treatment, with PU plastic paint / UV paint spraying automated production process.
Fixed spray automatic spraying production line features
1. Fully automatic production, the entire line of production personnel only four general workers and a mechanic to produce, effectively saving a lot of labor costs.
2. The overall product surface coating uniformity, high precision, product qualification rate of 95%.
3. Spray size control flexible, saving 20% of the amount of paint.
4. Automatic spraying equipment production beat fast, 24 hours a day, the output is artificial 3 - 5 times.
8. High output, fully digital computer operation, memory data can be stored parameters, user-friendly graphical display interface. Operating efficiency five times faster than the artificial speed, operating accuracy of 0.2mm. Coating accuracy of 0.2-1mm, uniform coating, no bubbles, no waves, the surface is smooth. Paint flow control, saving material waste.
9. Spray debugging is very simple, the general workpiece debugging completed within 10 minutes to reduce the stop line tune gun proofing time, the gun condition digital memory, reduce the dependence on the mechanic.
10. The process of automatic operation or control according to prescribed procedures or instructions without any intervention, with the aim of "stabilizing" "prospective" and "fast", saving the cost of the factory and saving the number of production workers.
11. Can control the flow rhythm line, improve production and assembly speed, shorten the production cycle, there is no idle process, the production process clear.
12. Spraying operations reduce the proportion of handling, production efficiency, ensure product quality, give full play to the production capacity, improve the management level of the relevant departments, and to shipments and assets to improve operation.
13. To improve productivity, stability and improve product quality, improve working conditions, reduce production footprint, reduce production costs and shorten the production cycle
Automatic spraying production line main components:
1, Rotary conveyor system; 2, Manual and automatic electrostatic precipitator system; 3, Automatic spraying, paint system; 4, Drying and cooling system; 5, UV curing system; 7, constant temperature and humidity for the wind system; 8, exhaust gas purification system; 9, centralized electrical control system.
Automatic spraying production line process:
Dust removal - Feeding - Preheating dehumidification - Online manual dust removal --- Electrostatic dust removal - Primer spray - Primer drying curing - Object cooling - Automatic electrostatic precipitator - Top coat spray - Top coat dry Curing - object cooling - electrostatic dust - uv spray - UV preheat leveling - uv curing - object cooling - the next piece of packaging seized packaging.
Fixed spray line Price:
Specific price according to customer's product specifications, process and output to be. Quotation process: to inquire, to provide samples; 2 by the engineers preliminary assessment of the sample; or giant automation engineer sent to the client company after the field trip to determine the specific design, and then give a reasonable offer;
Shenzhen Juhao mechanical reciprocating machine applications
Home Appliances, Communication Digital Industry: Mobile Phone: Touch Screen, Camera Lens, Notebook Case, Audio Shell Speaker, Radio, TV, Mouse, Keyboard, etc.
Magnetic ring, ceramic industry: magnetic ring, floor tiles, ceilings, ceramic cups, etc.
Automobile, Vehicle Parts Industry: Luggage Rack, Bumper, Interior Parts, Disc Brake, Door Handle, Cylinder Mat, Navigation Panel, Dashboard, Steering Wheel, Vehicle, Axle, etc;
Toys, plastic shell Industry: Christmas balls, decorations, make-up bottles, toys, etc .;
Sports, office equipment industry: golf, printer rollers, clubs, helmets, soles, masks, ski equipment, skating equipment, surfboards, keyboards, etc.
Hardware daily necessities, kitchen utensils industry: bearings, saws, stainless steel plate and
Other
hardware; hair dryer, air conditioning / TV and other daily necessities;
Faucets and other toiletries; thermos and other kitchen utensils; fire extinguishers, helmets and other security products; thermometers, stethoscopes and other medical equipment;
Power industry sectors: power capacitors, motors, transformers, generators, power switches, axis, resistors and other films;
Solder resist ink industry: PCB circuit boards (all kinds of electrical PCB board);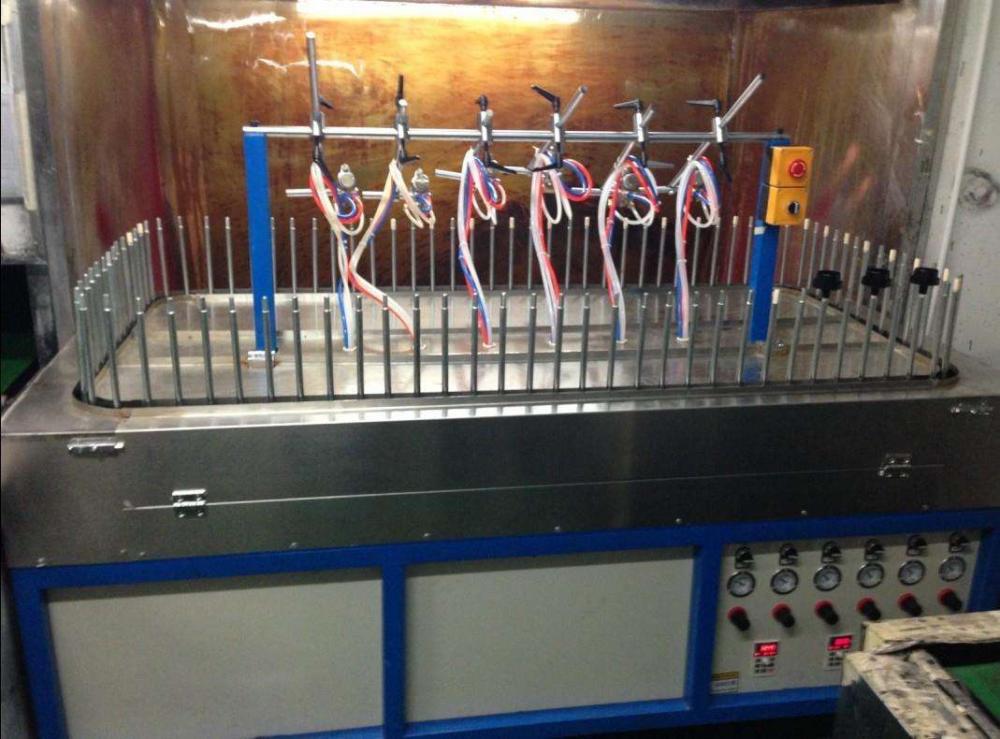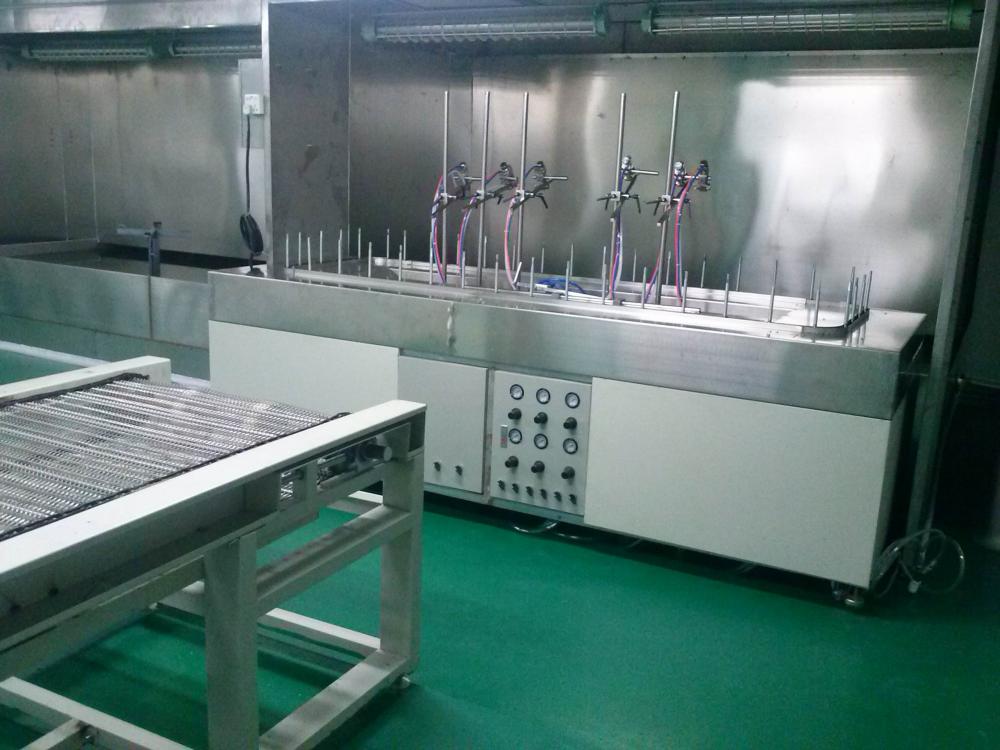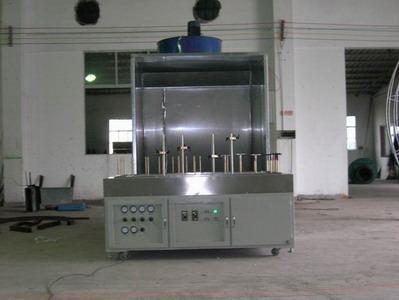 Shenzhen Heng Yi Jia Technology Co., Ltd.
Our History
Shenzhen Heng Yi Jia Technology Co., Ltd. has focused on paint spraying equipment for over20 years in China. We started as a small operation, but now have become one of the leading painting line suppliers in the coating industry in China.
Today,Shenzhen Heng Yi Jia Technology Co., Ltd. has been one of the top producers of quality automatic spraying line and new technologies, such as: automatic paint spraying line, UV paint spraying line(uv lines), spray chrome line, mini auto painting line, spray chrome equipment and accessories of coating equipment of vacuum metallizing machine(metallizer), Automatic UV plating vacuum line, spray booth, coating chain, UV curing oven, automatic spray chrome equipment&line, spray powder coating line & equipment and so on.
Our factory
Shenzhen Heng Yi Jia Technology Co., Ltd. is located in the China The beautiful coastal city-Shenzhen. As a global supplier in auo paint spraying line, UV paint spraying line, mini auto painting line, spray chrome line, spray chrome equipment and accessories of coating equipment. Heng Yi Coating Technology is to create added value for customers around the world.
Our product
Our products includes the following:
1, Automatic paint spraying line
2, UV paint spraying line
3, Mini automatic paint spraying machine
4,small automatic spray coating machine
5.UV spray coating line
6. automatic spray painting line
7.Industrial tunnel oven
8.Fixed oven
9.UV curing machine
We supply coating products all over the globe to a wide range of companies worldwide, ranging from large multinational organizations to small individual companies.
Product Application:
Spray painting plant for Industry use are widely used in the following industry, such aspackage coating plant:
--- Glass packages coating for cosmetics, perfume, wine, caps, bottles and Other parts
---Painting plant for product paint surface finishing
---Vacuum coating plant
Spray chrome equipment with formula which from our second production line, are widely used for cmetallzing oating, and vacuum coating machine etc.
Our certificate:
We always feel that all success of our company is directly related to the quality of the products we offer. They meet the highest quality requirements as stipulated in ISO9001, ISO14000:14001 quality control system, CE certificate, etc.
Production equipment
We are capable of mixing and producing an paint spraying line, UV lines and offer some of the most advanced manufacturing capabilities available, including vacuum coating machine, mini paint spray machine and spray chrome machine etc.
Production market:
We have customers from both domestic market and oversea market.Heng Yi Jia Technology Sales managers can speak fluent English for good communication. Our main sales market:
China : 50%
USA: 10%
Spain:5%
Thailand:3%
Singapore:2%
India: 20%
Our service for coating equipment.
Besides our existing molded spray painting line, auto paint spray line, uv paint line, mini paint spray line, spray chrome machine, also can produce other coating line according to the drawings from our customers. We control the product quality critically for every step during the manufacturing from custom coating equipment. We offer technical support that is second to none. installation at local.
Company Name: Shenzhen Heng Yi Jia Technology Co., Ltd.
Representative: Wu Juhua
Product/Service: Powder coating machine , Automatic Spray painting coating Line , UV Coating machine Line , small automatic spray coating machine , tunnel oven , semi-automatic spray coating line
Capital (Million US $): 50万
Year Established: 2016
Total Annual Sales Volume (Million US $): Below US$1 Million
Export Percentage: 81% - 90%
Total Annual Purchase Volume (Million US $): Below US$1 Million
No. of Production Lines: 5
No. of R&D Staff: 5 -10 People
No. of QC Staff: 11 -20 People
OEM Services Provided: yes
Factory Size (Sq.meters): 3,000-5,000 square meters
Factory Location: No.2 Street 5 Lao Keng Industrial Zone Keng Zi Shenzhen China
Contact Person: Ms. Demi Wu
Tel: +86-755-29492864